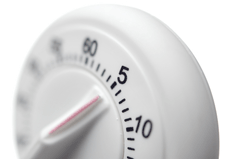 Consumers have been buying goods and services online long enough now that they're not concerned with credit card security issues, packages getting lost in the mail, or unreasonable return policies. They get it, and Ecommerce sales continue to make gains as a percentage of overall sales with an increase of over 16% in year over year sales in 2013.
Your challenge is to stand out from the crowd. When everyone sees an economic hot spot like Ecommerce, people flood in to catch a piece of the pie. How will you drive customers to your online store and keep them there?
Include Video
Online video drives consumer confidence. Website Magazine found that when online shoppers come across videos, they'll watch them 60 percent of the time, and 52% of surveyed consumers said they're less likely to return items they saw in videos. What's more, an Ecommerce website with video contains valuable social content marketing; videos give consumers opportunities to share their finds on social media sites. That means free, potentially viral advertising for you. When including video, remember the following tips:
Emphasize Quality. If you don't have the equipment or skills to produce a high-quality video yourself, hire this work out to a professional studio.
Make Emotional Connections. Use music and storytelling to help potential customers make a connection to your products.
Employ a Brand Ambassador. A well known face or voice can do wonders for your sales--and for the success of your video as a social content marketing tool.
Regularly Update Your Blog
This tip assumes that you already have a blog because you should have a blog if you're serious about Ecommerce success. Why does it matter? Who reads those blog posts anyway?
Your blog puts a human touch into your social content marketing. Brick-and-mortar stores have human employees in them who can smile, answer questions, laugh about the bad weather, and encourage customers to come again. Your ecommerce store doesn't have that. Unless, that is, you have a blog. Keep your blog focused on your products and services, but give it a human touch. And while you're at it, use SEO strategies to increase your search engine visibility.
Build Your ECommerce Brand with Social Media
You like free stuff as much as the next guy, and that's what social content marketing can be when you use it wisely. For virtually nothing, people you don't know might "like" your products, post them on Pinterest, and give their far-flung "friends" a chance to do the same, spreading images and videos of your brand around the globe with very little effort on your part. Here's how to make it easy:
Enable social sharing by including sharing links with videos and images
Vary your content
Consistently use the same voice and branding techniques
Reply to and engage with customers
Finally, keep up with Ecommerce developments, which change incredibly frequently. Check back often for tips, strategies, and news.